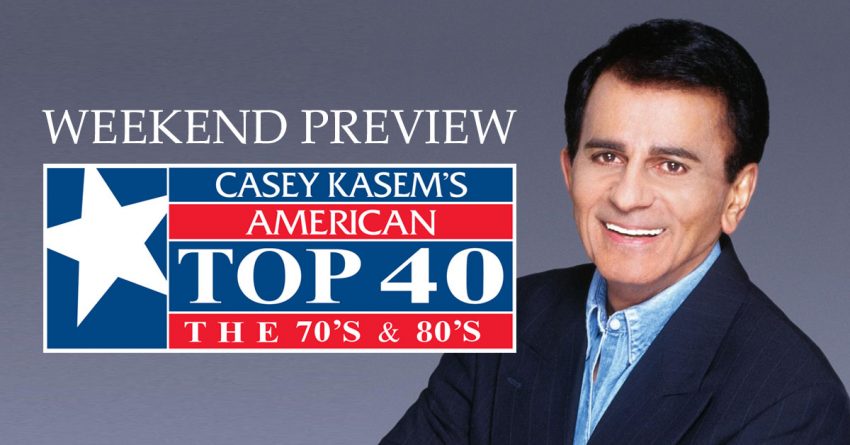 This Weekend on Casey Kasem's Top 40 Countdown
Saturday's 80's Countdown: OCTOBER 10, 1987
8 am – noon
Casey takes us back to October of 1987 on this Saturday's Top 40 countdown. It was the month that featured Black Monday, where stock markets around the world crashed. Hong Kong collapsed 46%, the Dow Jones was down close to 23% and the TSX in Toronto dropped 11%, all on one day. On the good news front, a pound of bacon was $1.80 and the average price of a new car was $10,000. On the radio, Swing Out Sister and ABC were in the Top 40 back in October of 1987.
Sunday's 70's Countdown: OCTOBER 18, 1975
8 am – 11 am
It was in October of 1975 that Saturday Night Live debuted on Tv with its first host being George Carlin. Bruce Springsteen made the cover of both Time and Newsweek magazines. Most of the world was in an economic recession with inflation in the UK at 25%, largely because of gas prices being up 70%. Sound familiar? In mid October of 1975, The Four Seasons and Abba were both on Casey's Top 40 countdown.