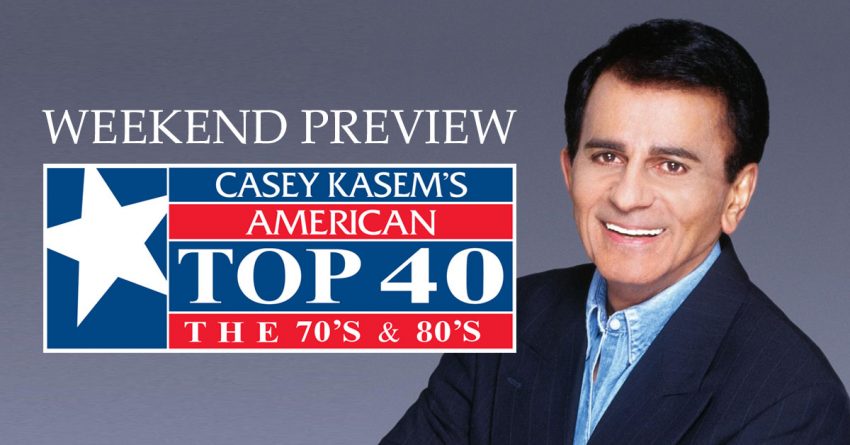 This Weekend on Casey Kasem's Top 40 Countdown
Saturday's 80's Countdown: AUGUST 16, 1986
8 am – noon
The big news stories of 1986 included the explosion of the space shuttle Challenger and the Chernobyl nuclear disaster. Mad cow disease was rampant in the UK. The average price of a new car was $9200 and you could buy a Tandy portable computer for $1600. On the good news front, a pound of bacon cost $1.79 a pound. Casey's Top 40 countdown this week in 1986 included songs by Lionel Ritchie and The Blow Monkeys. With the Digging Your Scene video, see if you can spot the mistake in the lead singer's wardrobe. Something changes when it shouldn't have.
Sunday's 70's Countdown: AUGUST 19, 1978
8 am – 11 am
While CB radios were popular in 1978, the year also saw the start of Apple computers. You could buy a Zenith 25-inch colour TV for $599. The CN Tower was completed in Toronto and Montreal hosted the Summer Olympics. Jimmy Carter was elected as US president and the big movie was Rocky. In the summer of 1978, Boney M and Chris Rae were both on Casey Kasem's Top 40 countdown.