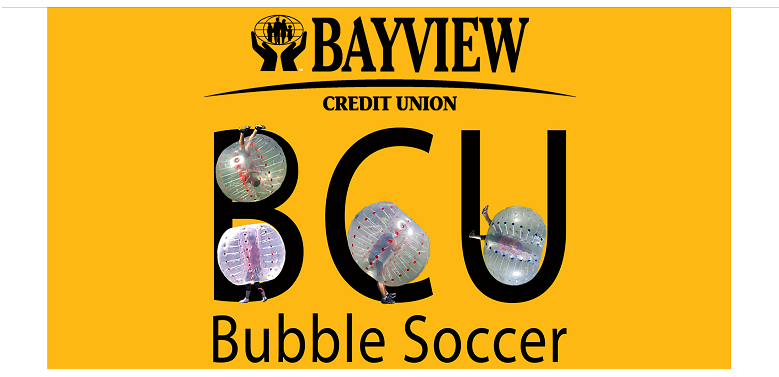 BUBBLE SOCCER WITH BAYVIEW CREDIT UNION
Bayview Credit Union is pleased to announce they will be holding their Third Charity Bubble Soccer Tournament on Saturday, October 26, 2019
at the new Saint John Field House from 9am-3pm.
This year all funds raised will go to Camp Kerry Atlantic Grief Camp!  
Camp Kerry is a registered nonprofit organization specializing in bereavement care.
They support Children, Youth, Adults & Families impacted by serious illness, grief & loss.
Bayview's Third Annual Charity Bubble Soccer Tournament is a family fun day with games, music,
a BBQ (by the Y Service Club), give-aways, prizes, a 50/50 and lots of fun watching the teams on the field bounce their way through the tournament.  Plus more!

Interested in putting in a team or being part of a team?
Just email bubblesoccer@bayviewnb.com or call them at 634-1263.  The registration fee is $500 per team ($100 per person) with a charitable tax receipt(s) for the full amount. Deadline to register is September 15th.  Players must be 18 years of age or over.