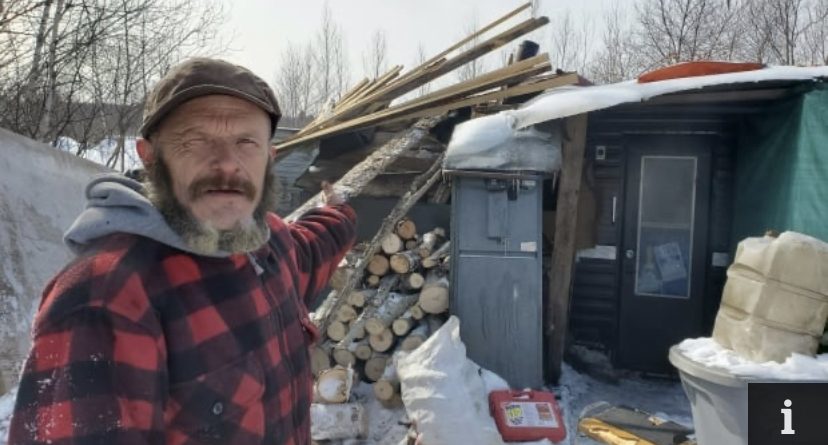 Trumans gave so much more than a ride
Most have heard the story of the Veteran who was picked up on the side of the highway. Mike and Caroline saw something on the side of the road. They then realized it was a person. The person was Ernie Jesso. They took him all the way back to a makeshift home in the woods off Route 10 near Long Creek, a journey of nearly 85 km. The attention this story brought activated an organization called Veterans Emergency Transition Services. This organization assists those who are at risk of or have become homeless. They can offer emergency accommodation, food and clothing. They will also work with clients to ensure they have maximized their benefits which they qualify for through Veterans Affairs Canada. They will also work with provincial services if appropriate. They reported through their Twitter account this morning there were two volunteers, former military members, who were meeting with Ernie.
This ride the Truemans not only gave him a ride there is every chance this could be a life-changing ride. The link to the original story from CBC is below.
vetscanada.org
~Eric
Source: https://www.cbc.ca/news/canada/new-brunswick/couple-say-their-life-has-changed-after-offering-a-lift-to-a-veteran-alongside-transcanada-1.5920686