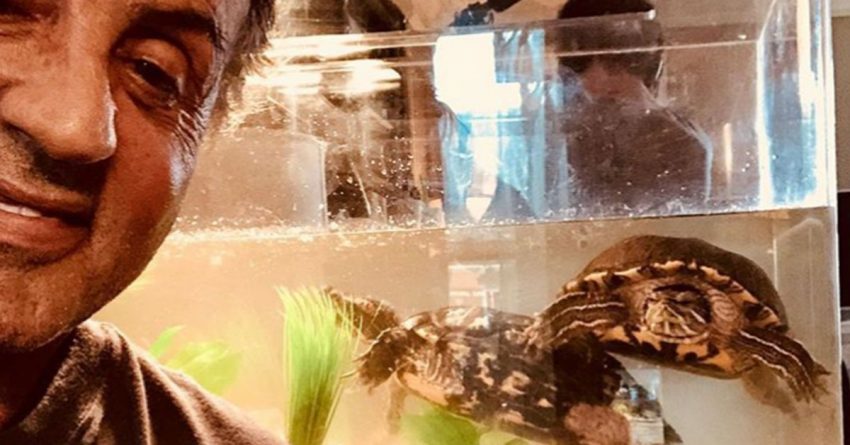 Sylvester Stallone kept the two turtles Cuff and Link from Rocky and they're 44 years old now
Sylvester Stallone shared a photo of himself with the two turtles Cuff and Link on his Instagram page on May 5. In the post, he said that they've been with him since the 1976 film Rocky.
Fans were amazed that Sylvester had kept the turtles after the movie and were shocked they were still alive.
NO FLIPPIN WAY!!! CUFF AND LINK??!?!?!?

— BradyH8R (@H8Brady) 24 May 2019
Somehow it makes me feel good knowing that Cuff and Link are still alive.

— Chris Ryall (@chris_ryall) 23 May 2019
Cuff and Link are still alive and this is the happiest news I've heard this entire year.

— This Is No Laughing Matter (@NLMcbus) 24 May 2019
It's not the first time Stallone has kept a pet from one of his films. He also owned Butkus, the bull mastiff, from Rocky and Rocky II.
Six months before Stallone hit it big with Rocky he had to sell his dog to help make ends meet. He eventually talked the family he sold it to into giving Butkus back so that he could star in the movie. The dog even appears in the credits as Butkus Stallone.