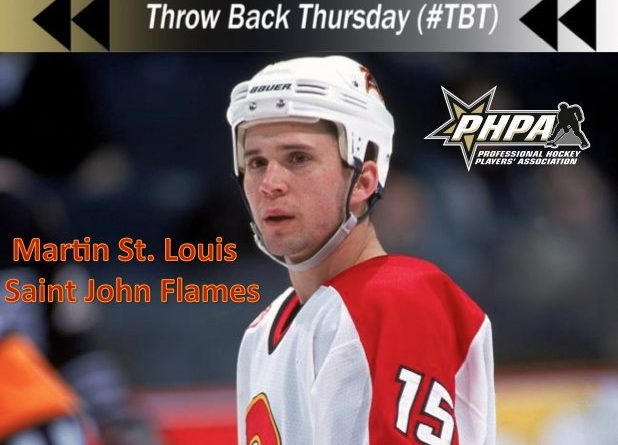 "Scaling the Heights" – A Saint John Connection
Nothing beats a KOOL story…involving Saint John.
Overlooked in the NHL draft and called "too small to play" at the NHL level; Martin St Louis overcame all of the odds to become a prolific NHL player, NHL MVP, A Stanley Cup Champion, An Olympic Gold Medalist and a first ballot Hall of Famer in 2018.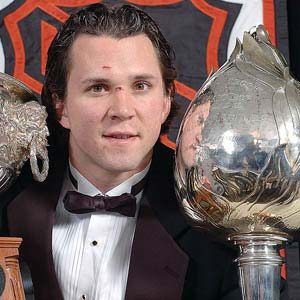 https://www.facebook.com/TSN/videos/313947512523299/UzpfSTY1ODY4NTQxMToxMDE1NjQxMzc0NzY2MDQxMg/
St. Louis was a standout at University of Vermont, catching the eyes of NHL scouts. After deciding to return to Vermont for his last year of eligibility the NHL interest waned and he failed to get the same offers. He was a tryout with the Ottawa Senators in 1997-98 but was released. After a successful season with the Cleveland Lumberjacks of the IHL, the NHL came knocking again. The Calgary Flames signed St Louis to a contract in Feb of 1998. He was assigned to the Saint John Flames, Calgary's AHL farm team. St Louis became an instant hit with the loyal Saint John fans. He recorded 26 points in 25 games and led the Flames to the Calder Cup Finals where they fell to the Philadelphia Phantoms in 6 games.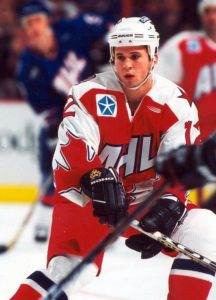 St Louis began the next season in Calgary…but was reassigned to Saint John where he led the squad with 28 goals and 62 points. He began the 1999-2000 season with Saint John but was quickly recalled after recording 26 points in 17 games. His career in Calgary was short lived after GM Al Coates was fired and he signed with the Tampa Bay Lighting where his career took off. As a member of the Lightening, St Louis won the Lester B Pearson Award (MVP as voted by players), The Hart Trophy as MVP,  The Art Ross Trophy (Leading Scorer) and a Stanley Cup.
The 2004 season must have been a highlight in St Louis's career. Not only did he pick up the majority of NHL individual awards he was a member of the Stanley Cup Champions who faced off against the team who threw him away, he Calgary Flames. Interestingly enough the 2004 Stanley Cup Final between the Lightening and Flames featured 17 former Saint John Flames.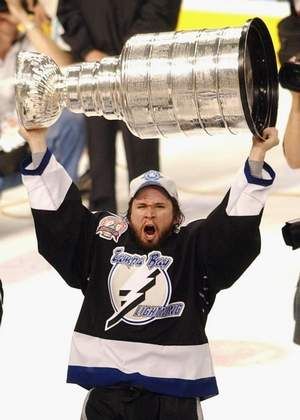 St Louis was later traded to the New York Rangers after some issues with Tampa Bay GM Steve Yzerman and retired after the 2014-15 season.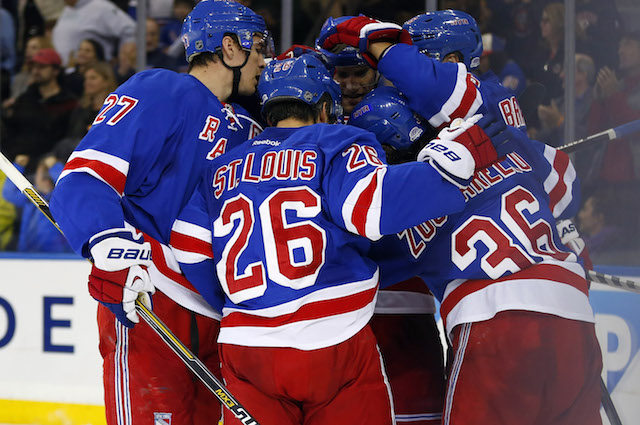 For a guy who was called too small, "Scaling the Heights" is a must watch. One of the best quotes comes with the trailer "maybe because when you are 5-foot-7 1/2 on the best day of your life, you are easy to miss. Now it is impossible not to notice the irrepressible Martin St. Louis, who enters the Hockey Hall of Fame in his first-year of eligibility."
Martin St. Louis, the 'little guy" certainly left his mark on Saint John and Harbour Station!