Saint John Principal Named One Of Canada's Outstanding Principals
Congratulations to Colleen Sullivan, principal of Glen Falls Elementary School! She's been named one of The Learning Partnership's Canada's Outstanding Principals for 2019! Plus, she is the only New Brunswick recipient!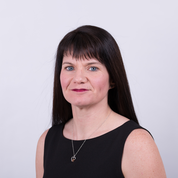 Colleen was 1 of 30 principals from across the nation to be nominated by parents, colleagues and community members, and chosen by a national selection committee. These fine educators are being celebrated for demonstrating innovation, leadership and for employing creativity in finding solutions and opportunities within their school communities. They will be recognized for their accomplishments at the annual Canada's Outstanding Principals awards gala reception on February 26, 2019 in Toronto, Ontario.