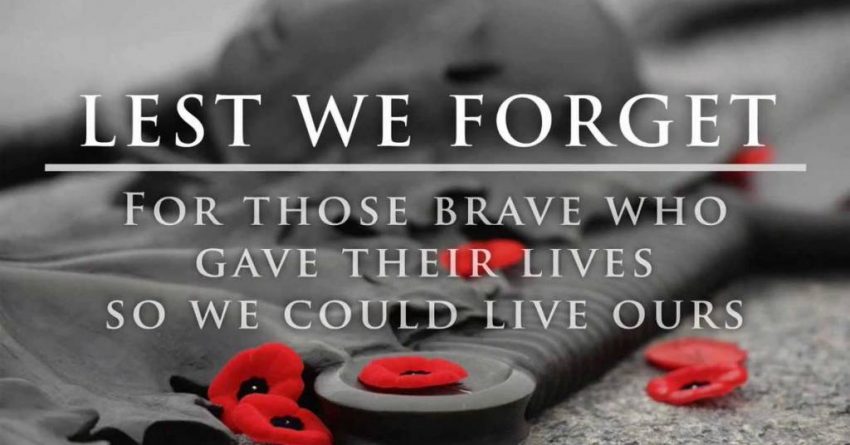 Let Us Remember – Lest We Forget
This Sunday November 11th will mark a day of sombre silence and remembrance for all of the fallen soldiers and the surviving Veterans who have sacrificed so much, that we may enjoy the freedom we have today. It is important for those of us who have never suffered the misfortune of War to remember what sacrifice really is. This Sunday take the time to honour the fallen and the surviving Veterans by honouring a moment of silence and joining in your local Remembrance Day Services – Lest We Forget.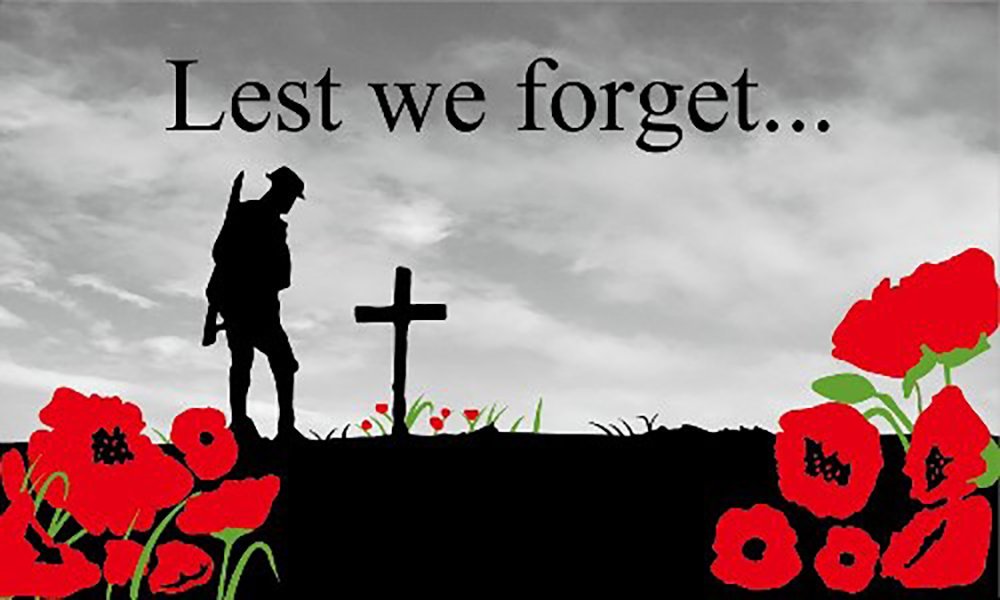 Remembrance Day marks the anniversary of the official end of the World War I hostilities on November 11, 1918. World War I was a massive conflict was played out over the whole globe, but particularly in Europe, where troops from Canada supported the Allied forces. Hostilities formally ended "at the 11th hour of the 11th day of the 11th month."
World War I resulted in the loss of huge numbers of lives amongst both civilians and military personnel. Many more people were badly injured. The war left great emotional scars in the servicemen, who had experienced it, and in the communities, whose sons, brothers, fathers, uncles and even grandfathers had died. Remembrance Day commemorates those who died in armed conflicts, particularly in and since World War I. The lyrics of "The Green Fields of France" say it all.
"Well the suffering, the sorrow, the glory, the shame
The killing and dying it was all done in vain
Oh Willy McBride it all happened again
And again, and again, and again, and again"
Since the end of the Great War, Remembrance Day Services have honoured Veterans who fought in WW2, Korea, the Middle East and other areas of conflict that Canadian Armed Forces have served in. Canadian physician Lieutenant-Colonel John McCrae was inspired to write the ineffable poem "In Flanders Fields" on May 3, 1915, after presiding over the funeral of friend and fellow soldier. It has become one of the most quoted poems of the Great War if not all wars since. The Poem and the poppy are two of the mainstays of Remembrance Day Services held across Canada. They are a constant reminder – Lest We Forget.
In Flanders Fields
In Flanders fields the poppies blow
Between the crosses, row on row,
    That mark our place; and in the sky
    The larks, still bravely singing, fly
Scarce heard amid the guns below.
We are the Dead. Short days ago
We lived, felt dawn, saw sunset glow,
    Loved and were loved, and now we lie,
        In Flanders fields.
Take up our quarrel with the foe:
To you from failing hands we throw
    The torch; be yours to hold it high.
    If ye break faith with us who die
We shall not sleep, though poppies grow
        In Flanders fields.
In Canada, November 11 is officially called Remembrance Day, but it is also known as Armistice Day and Poppy Day. This year marks the 100th Anniversary of the end of the Great War (WW1). Here is a listing of local Remembrance Day Services in the Saint John Area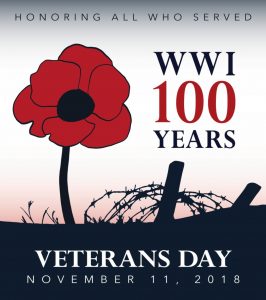 Saint John: Sunday, Nov 11th, Harbour Station 10:30am -12:15pm (See Events Calendar)
KV Area: Sunday, Nov 11th, Q-Plex  9:00am – 12:00pm * Also an informal service at the Rothesay Cenotaph at 10:45am (See Events Calendar)
Sussex: Sunday, Nov 11th, Saunders Irving Hall, Kingswood University 10:00am – 12:00pm (See Events Calendar)
Hampton: Sunday, Nov 11th, Hampton Cenotaph 10:00am – 12:00pm  (See Events Calendar)
For more information on local Remembrance Day Services contact your local Royal Canadian Legion or contact The Royal Canadian Legion, NB Command at: http://nb.legion.ca/