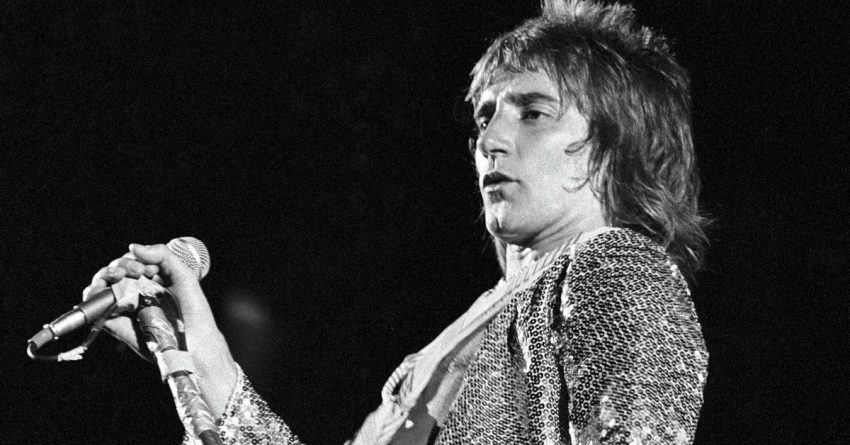 KOOL 98 Superstars – Rod Stewart
The gritty voiced singer and sometimes songwriter Rod Stewart earned the tag "vocals extraordinaire" early in his career with the Jeff Beck Group. Not many Music Superstars are "Knighted" by title.
Roderick David Stewart was born January 10th 1945, in London England to parents of Scottish descent. Today you can call him Sir Roderick David Stewart after he was Knighted in 2016 for his services to music and charity. The "Forever Young" Rod Stewart is today's KOOL 98 Superstar.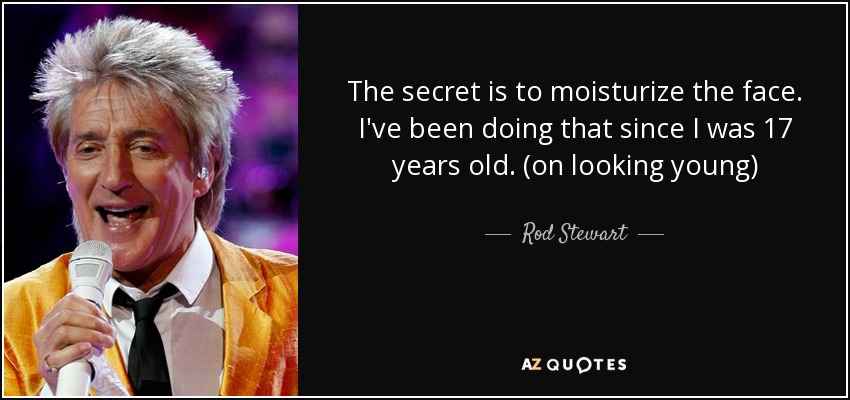 Despite being born and raised in London, Stewart still considers himself a Scot. After trying a gig as a professional soccer player, a young Rod Stewart turned his aims toward a career in music. After receiving some critical acclaim for his "vocal chops' performing cover material, Stewart got a break with the Jeff Beck Group. This eventually turned into his own recording contract with Mercury Records. He released his first solo album The Rod Stewart Album in 1969 which cracked the Billboard Top 200 peaking at #139. Stewart followed that up with the release of the critically acclaimed Gasoline Ally in 1970. The album hit #27 and it amplified his reputation as a sensitive emotionally compelling singer and story teller. When he released his 3rd studio album, Every Picture Tells A Story, the results were almost instantaneous. By October it had hit #1 in both the US and UK markets at the same time, a first for any album. "Maggie May" hit both single charts as #1, only the second single to do that. Eventually "Maggie May would be named one of the 500 songs that shaped Rock & Roll by Rolling Stone Magazine.
Stewart followed up on that success with the release of  Never a Dull Moment in 1972. Repeating the Every Picture formula, for the most part, it reached number two on the US album charts and number one in the UK, and enjoyed further great reviews from industry critics. In late 1974 he released Smiler which hit #1 in the UK but peaked at #13 on Billboard. In 1975 Stewart moved to Los Angeles and later that year released, Atlantic Crossing. Atlantic Crossing marked both a return to form and a return to the Top 10 of the Billboard album charts. The first single, "Sailing", reached #1 in the UK but it only reached the Top 60 of the US charts. The single returned to the UK Top 10 a year later when used as the theme music for a BBC documentary series about HMS Ark Royal. Having been a hit twice over, "Sailing" became, and remains, Stewart's biggest-selling single in the UK.
Stewart continued his torrid pace by releasing, A Night On The Town in 1976. The album topped the US Billboard Hot 100 for eight weeks and the Australian  chart with the ballad "Tonight's the Night and was Stewart's first album to go platinum. By explicitly marking the album as having a "fast side" and a "slow side", Stewart continued the trend started by Atlantic Crossing. "The First Cut Is the Deepest", a cover of a Cat Stevens song, went number one in the UK in 1977, and top 30 in the US. The Killing of Georgie (Part 1 and 2), about the murder of a gay man, was also a Top 40 hit for Stewart during 1977.
A Star was born…By now (late 1970's) Stewart was known as a jet setting bon vivant and bottled-blond sex symbol. The hits kept coming "You're In My Heart #4 in 1977, "Hot Legs" #28 in 1978 "Da Ya Think I'm Sexy?" which hit #1 on the disco charts. This was the lead single from 1978's Blondes Have More Fun which went to number one on the Billboard album charts and sold more than 4 million albums. Stewart changed the direction of his sound with the release of Foolish Behaviour in 1980. The new sound was a break from his traditional previous albums. It did produce a hit single "Passion which hit #5 on Billboard. He quickly followed up with another album, Tonight I'm Yours in 1981. Stewart continued his reach and had four US Top 10 singles between 1982 and 1988, "Young Turks" #5 "Some Guys Have All the Luck" #10 in 1984, "Infatuation" hit #6 in 1984, and "Love Touch" reached #6 in 1986.
From the late 1970s through the 1990s, Stewart's music often took on a new wave or soft rock/middle-of-the-road quality, and in the early 2000s, he released a series of successful albums interpreting the Great American Songbook. In 1994, Stewart staged the largest free rock concert in history when he performed in front of 3.5 million people in Rio de Janeiro. In 2008, Billboard magazine ranked him the 17th most successful artist on the "Billboard Hot 100 All-Time Top Artists". A Grammy and Brit Award recipient, he was voted at #33 in Q Magazine's list of the Top 100 Greatest Singers of all time, and #59 on Rolling Stone 100 Greatest Singers of all time. As a solo artist, Stewart was inducted into the US Rock and Roll Hall of Fame in 1994, the UK Music Hall of Fame in 2006, and was inducted a second time into the US Rock and Roll Hall of Fame in 2012 as a member of Faces.
In Addition to being knighted in 2016, Rod Stewart was appointed Commander of the Order of the British Empire (CBE) in the 2007 New Year Honours for services to music. Collecting it in July 2007 at Buckingham Palace, Stewart commented: "It's a marvellous occasion. We're the only country in the world to honour the common man." There is nothing common about Sir Roderick David Stewart. He is truly a KOOL 98 Superstar and we can legitimately call Rod Stewart "Sir Superstar"