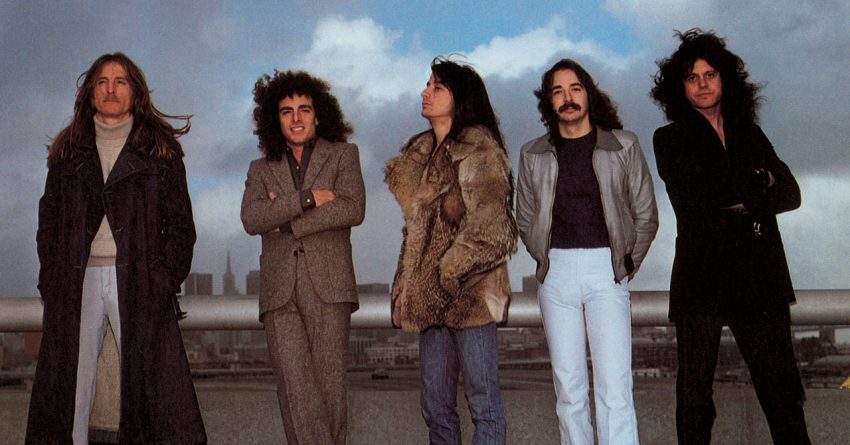 KOOL 98 Superstars – Journey
One could find use for the concept of "Alchemy" when discussing today's KOOL98 Superstars – the iconic American rock band Journey. "Alchemy" by definition is the very old study and philosophy of how to change basic substances, like base metals, into other substances. It also studied how substances and their changed state into other substances were related to magic and astrology. We will leave the astrology out of the equation but there is no doubt about the magic created by Journey.
Journey was formed in San Francisco in 1973. This is where one can make the connection to "Alchemy." The band was made up of ex members of Santana, Manager Herbie Herbert, Neal Schon & Gregg Rolie , along with ex-Steve Miller bassist Ross Valory and George Tickner who had played with Bay area group Frumious Bandersnatch before adding Aynsley Dunbar to the mix.. After an impromptu contest on San Francisco radio station KSAN-FM, listeners picked the band name Journey. It could be argued that Journey was literally forged on the anvil of the Bay Area psychedelic and jazz sounds of the late 1960's and early 1970's that produced their progressive style of rock music.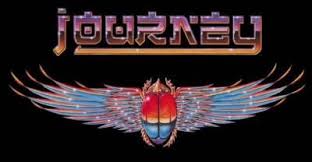 Journey released their self-titled debut album Journey in 1975 with little fanfare and virtually no air time.  Soon after rhythm guitarist George Tickner left the band. Their second album, Look into the Future was released in 1976. Neither album achieved significant sales, so Schon, Valory, and Dunbar all took singing lessons in an attempt to add vocal harmonies to Rolie's lead. The following year's release in 1977, Next contained shorter tracks with more vocals, and featured Neal Schon as lead singer on two of the songs, but sales and play were still lagging.
In late 1977 with sales in the tank, Columbia Records went reaching for a vocalist that would give the band the sound they required to propel them forward. Enter Steve Perry. Perry's impact was immediate. The Band released their fourth studio album Infinity in 1978. It was their first release with Perry as lead vocalist and it hit #21 on the US Charts went platinum and sold over 3 million copies. The follow up album Evolution peaked at #20 on the album charts and gave Journey their first top 30 single with "Lovin, Touchin, Squeezin." The 1980 release of Departure produced another top 25 hit when "Anyway You Want It" hit #23 on the charts. It also gave Journey its third consecutive multi-platinum album.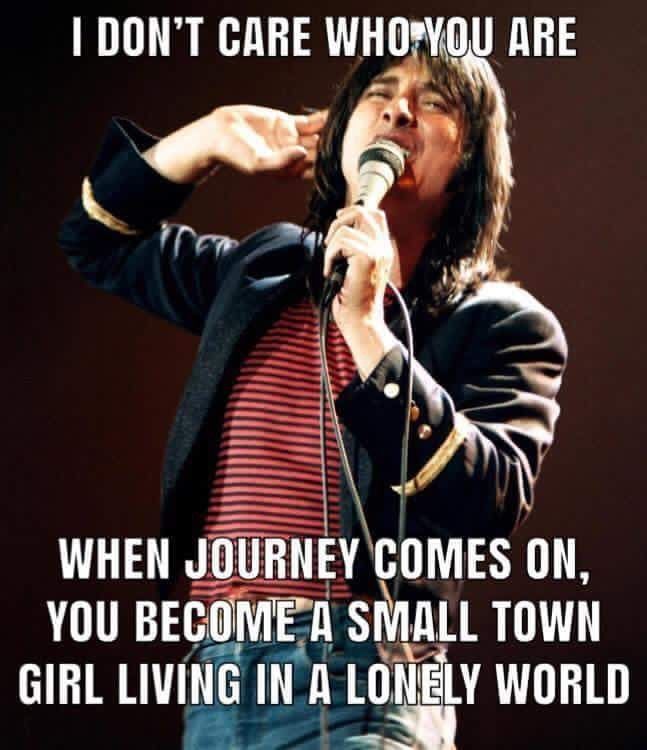 Journey continued to recreate themselves throughout the early Perry days of 1978-1981, refining their sound and strengthening their song writing. Jonathan Cain joined the band to replace Rolie who was tired of touring.  It paid dividends with the release of the 1981 of Escape. Escape became Journey's first #1 album and spawned the hits "Whose Crying Now", "Open Arms" and "Don't Stop Believin." The album sold over 7 million copies and solidified Journey as one a legitimate top draw.
Journey released their seventh studio album in 1983, Frontiers. Frontiers  continued their commercial success reaching #2 on the album charts, selling nearly six million copies. The album generated four Top 40 hits, "Separate Ways (Worlds Apart)", which reached #8, "Faithfully", checked in at #12, "Send Her My Love" and "After the Fall", both of which reached #23. By this time, Journey had become one of the top touring and recording bands in the world. During the subsequent stadium tour, the band contracted with NFL Films to record a video documentary of their life on the road, Frontiers and Beyond. Scenes from the documentary were shot at JFK Stadium in Philadelphia, Pennsylvania with more than 80,000 fans in attendance. The commercial appeal of the band had reached critical mass.
After the Frontiers tour the band opted to take some time out to pursue solo ventures and much needed time off. The band underwent some more personnel changes, including adding Randy Jackson (of American Idol fame) on base before releasing their next album Raised On Radio, in 1986. The album went multiplatinum, selling over two million copies. It also produced four top 20 singles, "Be Good to Yourself" #9, "I'll Be Alright Without You" #14 "Girl Can't Help It" and "Suzanne", both of which reached #17 on the charts.  The band released a greatest hits album in 1988, before disbanding in 1989.
According to the Recording Industry Association of America, Journey has sold 48 million albums in the U.S., making them the 25th best-selling band. Their worldwide sales have reached over 75 million records, making them one of the world's best-selling bands of all time. A 2005 USA Today opinion poll named Journey the fifth-best U.S. rock band in history. Their songs have become arena rock staples and are still played on rock radio stations across the world. Journey ranks No. 96 on VH1's 100 Greatest Artists of All Time. Journey was inducted into the Rock and Roll Hall of Fame with the class of 2017. Inductees included lead singer Steve Perry, guitarist Neal Schon, keyboardists Jonathan Cain and Gregg Rolie, bassist Ross Valory, and drummers Aynsley Dunbar and Steve Smith.
https://www.thetoptens.com/greatest-journey-songs/
No matter what you call it, Arena Rock, Concert Rock, Stadium Rock, Journey's rock changed the landscape and redefined rock in the late 1970's and 1980's. Journey's biggest hit "Don't Stop Believin" has transcended time and space. Their music is still among the most played amongst the radio airwaves across North America.
Journey without any doubt…truly are KOOL 98 Superstars…