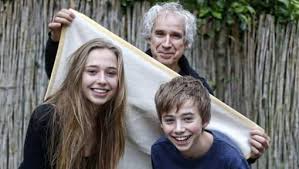 From a baby to age 20- a father captures every week of his daughter
Filmmaker Frans Hofmeester began filming the time lapse of his daughter Lotte's childhood when she was a baby in 1999.
Sharing the video,  the Dutch artist and videographer explained how he shot the clips in the same style every week which then allowed him to create a time-lapse showing how Lotte has aged in just a few minutes.
The description of the video reads: "He wanted to capture the changes because they were happening so fast so he started filming here every week."
Starting with Lotte as a adorable baby, the video goes through her terrible twos, awkward teenage years and ends with her as a stylish young woman.
Since he shared the five-minute video last month, it's racked up over 1.2m views on YouTube and 52,000 "likes".
Frans said in 2102: "Lotte was changing at such a rapid pace that I felt the need to document the way she looked to keep my memories in tact."
Story source: The Mirror UK
Photo/video credit: YouTube and Hofmeester