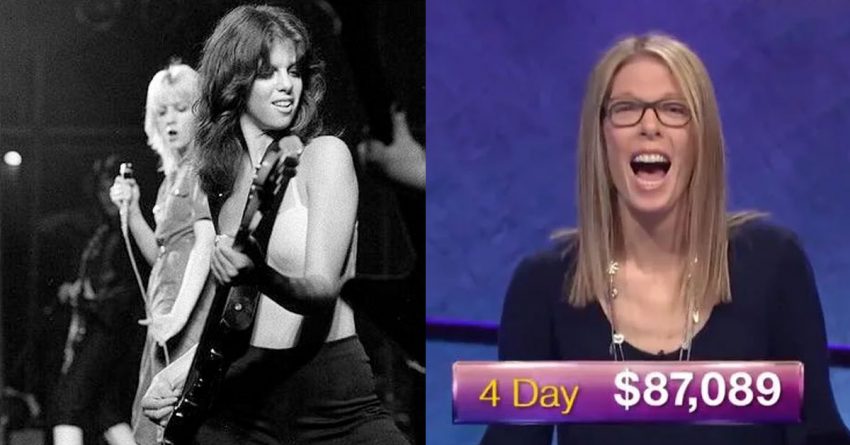 Former Runaways' Bassist is Reigning Jeopardy Champion
Jackie Fuchs, who used to play bass for The Runaways under the name Jackie Fox has been showing some serious brain power on Jeopardy this week. Currently the reigning champion, as of last night she is on a four-day win streak and has earned $87,089.
The Runaways, which also included Cherie Currie, Joan Jett, Lita Ford and Sandy West, was a 70's all-female rock band that toured the world, opening for groups such as Cheap Trick and Tom Petty and the Heartbreakers.
Fuchs isn't currently an active musician, after leaving The Runaways she returned to school and graduated from UCLA summa cum laude, and received her law degree from Harvard becoming a lawyer, focusing on entertainment.
This isn't Fuchs' first appearance on a game show either. She also appeared as a contestant on The Dating Game in the 1980s and in 2013 she was a contestant on The Chase and Who Wants to Be a Millionaire.
Check out the short clip of Fuchs and Alex Trebek below.