Belarus the cross-eyed rescue cat has stolen the hearts of thousands online, and now he's helping other animals in need
Here's the scoop.  Belarus is a 3 year feline with eyes that are not quite the norm.  The animal shelter had her picture posted looking for someone to give her a forever home.  There was so much interest in this attractive cat that the shelter had a lottery to determine who would get Belarus.  She is completely adjusted to her new home and has turned into somewhat of a celebrity.
The shelter suggested that the owner start up an Instagram account for Belarus and he now has over 250,000 followers.  He is also featured in a fundraising campaign to raise funds for animal shelters and has raised over $6000 with his face featured on t-shirts.
He seems to be a good planner too as he already seems to be ready for St. Patrick's Day!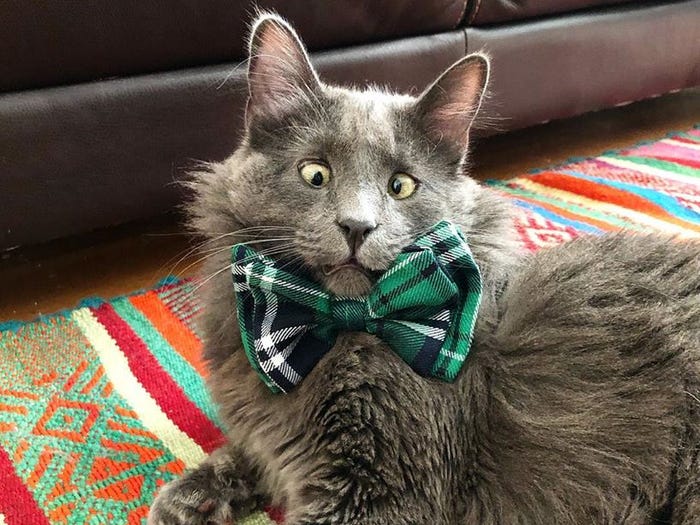 Story source: Insider
Photos: Belarus' proud owner Rachel Krall