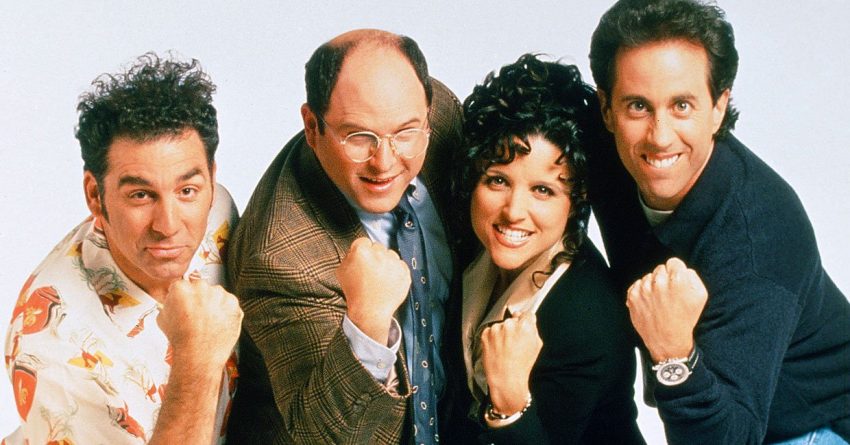 30th anniversary of Seinfeld
Seinfeld debuted on July 5th, 1989.  If you're a fan, I'm sure you have a favourite episode.  I have a real tough time picking one as a favourite.  I really liked the "book detective" and "shrinkage."
Here are a few things that I didn't know about the show:
Jason Alexander wasn't the first choice to play George Costanza.
David Letterman's former musical sidekick, Paul Shaffer, revealed in his autobiography that Jerry Seinfeld originally offered him the role before the show debuted in 1989.
"There's no audition," Seinfeld reportedly said in a message he left for Shaffer.
"You've got the part. Just call us back!"
Shaffer never called him back.
There were 180 episodes in total, but Jerry Seinfeld has two favourites in particular.
"One was the 'The Rye,' because we got to shoot that at Paramount Studios in LA which was the first time that we thought, 'wow this is almost like a real TV show'," Seinfeld said.
"We hadn't felt like a real TV show; the early years of the TV show were not successful … We felt like we were a weird little orphan show. So that was a big deal for us."
And the comedian's other favorite episode is "The Pothole."
"Newman drives his mail truck over a sewing machine and his mail truck burst into flames," Seinfeld recalled.
"It was really fun to shoot, and it was fun to set Newman on fire. And he screamed, 'oh the humanity' like from the Hindenburg disaster."
Jason Alexander told Howard Stern that the show's creators decided to kill off the character of Susan because the cast had a hard time working with actor Heidi Swedberg.
"They [Jerry Seinfeld and Julia Louis-Dreyfus] go, 'You know what? It's f—–g impossible. It's impossible,'" Alexander said. "And Julia actually said, 'Don't you want to just kill her?' And Larry [David] went, 'Ka-bang!'"
He later apologized for telling the story on radio.
Happy 30th anniversary to Seinfeld.